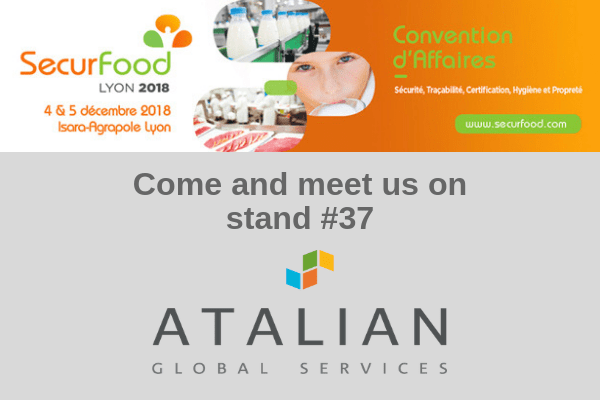 ATALIAN to exhibit at Secur'Food 2018 in Lyon
ATALIAN will be present at the second edition of Securfood Lyon tradeshow, taking place on 4thand 5th of December 2018 at the Isara Agropole in Lyon.
For two days, this business convention on safety, traceability, certification, hygiene and cleanliness, will bring together the major actors of the agri-food sector.
If you are looking for an agri-business hygiene specialist, then don't hesitate to book an appointment with ATALIAN's team of experts to discuss your needs.
Secur'Food also offers a conference cycle to benefit from the skills and feedback of experts and professionals in the market, on regulations and the techniques of tomorrow.
Click here to view the program or learn more about registration: http://lyon.securfood.com/