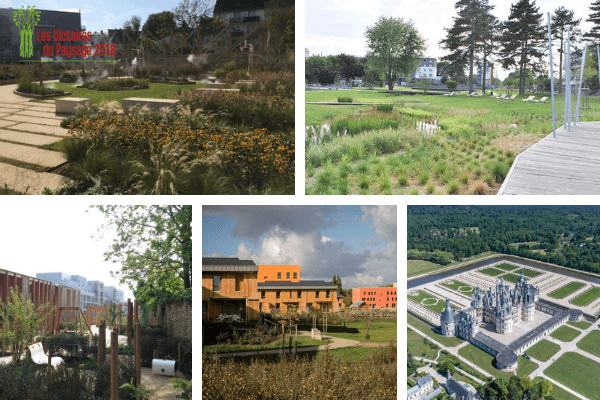 ATALIAN's landscaping division wins several prizes at the Landscaping Awards
ATALIAN's landscaping divisions of the Ile de France and Normandy regions, have been awarded several prizes at the 2018 edition of the "Landscaping Awards" (or "Victoires du Paysage" in French), which took place on Thursday 6th December.
Initiated by VAL'HOR, the French Interprofessional Horticulture, Floristry and Landscaping, society, the "Victoires du Paysage" is a French competition that rewards communities, businesses and individuals for their landscaping projects.
ATALIAN Landscaping Ile de France won the following prizes:
– the special jury prize for the development of the therapeutic garden of the Educational Medical Institute "Institut Médico Educatif' in the town of Villepinte (North of Paris)
– a gold medal in the category "Gardens and Urban Parks" for the creation of the "Parc au bord de l'eau" parc in the town of Villeneuve le Roi
– a gold medal in the category "Historical Landscaping" for the creation of the Château de Chambord gardens, located in the Loire Valley
This raid was completed by the gold medal obtained by
ATALIAN Landscaping in Normandy, was awarded a gold medal for the development of the eco-village "Eco Village des Noés" and its park, located in Val de Reuil, in the category "Development of Districts".
These prizes reward the daily investment, the professionalism and the quality of work of ATALIAN's landscaping team.